Does Walking 10,000 Steps a Day Actually Help You Lose Weight?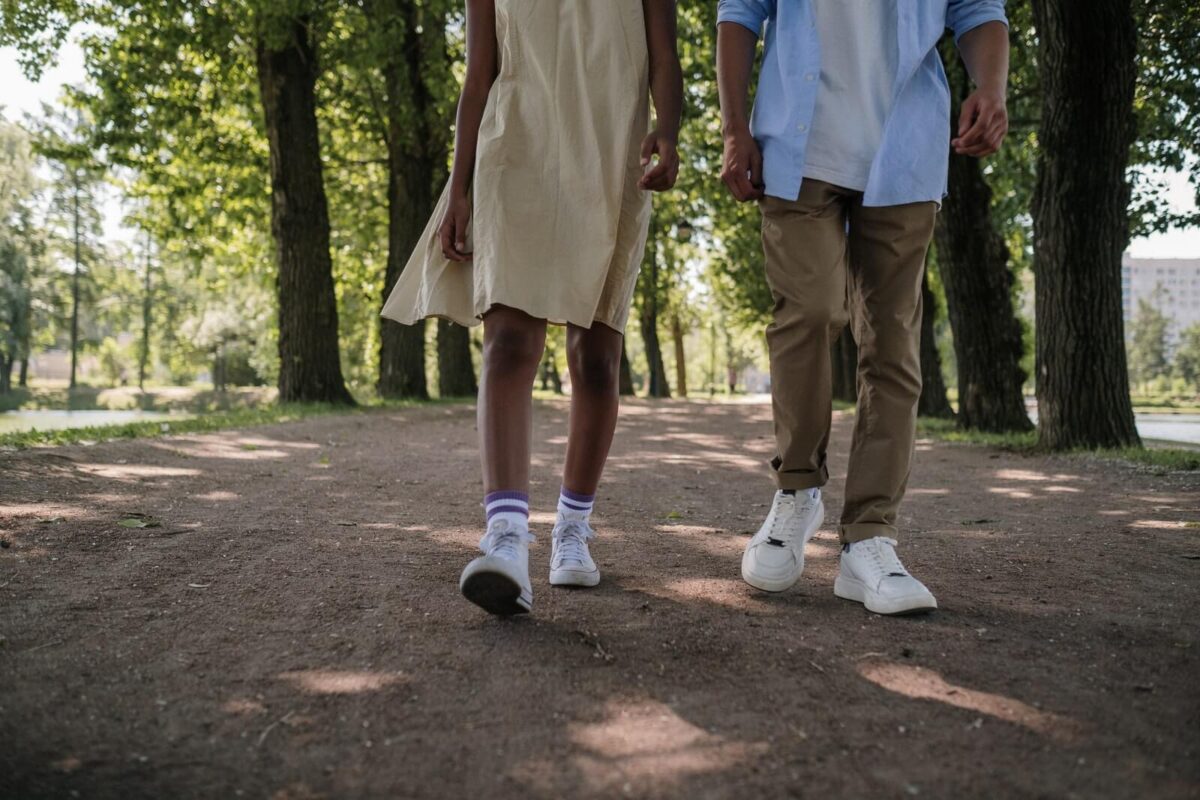 Although the technology is not new, pedometers are easier to use than ever and perhaps more popular than ever thanks to devices like the FitBit and iPhone Watch. This also means it's easier than ever to track the number of steps you walk in a single day.
These fitness tracking devices tend to suggest taking around 10,000 steps a day — but can walking that many steps actually make a difference for a person's health?
Do you need to walk 10,000 steps a day?
While walking 10,000 steps a day certainly has its benefits, you can still receive health benefits from walking less than 10,000 steps each day. In fact, the 10,000 step recommendation is not rooted in science — it comes from a marketing campaign for the first commercial pedometer. This device, sold in 1965 in Japan, is the Manpo-kei, which translates to "10,000 steps meter." The number apparently stuck, as it's the same number the FitBit and other smartwatches and similar pedometer devices use to this day.
A Harvard Medical School study found that 4,400 steps a day can significantly lower the risk of death of women in their 70s compared to walking around 2,700 steps a day. This risk leveled off at 7,500 steps a day, with no other benefits from step counts higher than that number.
In sum: No, you don't need to walk 10,000 steps a day, but getting about half of that famous 10,000 steps has its benefits.
Does 10,000 steps count as exercise?
Although the World Health Organization (WHO) recommends at least 150 minutes of moderate physical activity per week or 75 minutes of vigorous physical activity, low-intensity exercise still has its benefits. Taking daily steps can contribute to your 150 minutes of activity per week.
Has anyone lost weight walking 10,000 steps a day? Is walking 10,000 steps enough to lose weight?
People who walk 10,000 steps a day are more likely to lose weight than people who walk 3,500 steps daily — after all, they are burning more calories by adding a few extra miles to their daily routine. However, walking may not be the most effective means to lose weight on its own. Knowing your body composition and genetic information from a DNA test as well as eating a healthier diet can contribute to weight loss by walking daily. Keep in mind the intensity of how fast you walk can also determine how many calories you can burn from walking.
What happens to your body when you walk 10,000 steps a day?
Increasing physical activity, such as adding more steps to your step count, is generally beneficial to your health. Benefits include:
Burning more calories and fat
Walking 10,000 steps a day can burn more calories. Research at the University of Texas suggests walking less than 5,000 steps a day negatively affects your body's ability to metabolize fat from the following day.
Reducing risks of chronic illnesses and death
As mentioned earlier, walking anywhere from 4,400 to 7,500 steps per day can decrease the risk of death as we grow older. Walking helps strengthen and maintain our immune systems, therefore reducing the chance of developing dementia, heart disease, and some types of cancers. Walking can also improve conditions like type 2 diabetes.
Improving mental health
Walking every day doesn't just improve your physical health; it can also improve your mental health. Adding some extra steps each day can be incredibly helpful for people struggling with anxiety and depression and other mental health issues.
Take the first step toward a healthier life with Lifelong Metabolic Center
Lifelong Metabolic Center is here to help you along your weight loss journey. We'll help you keep the weight off for good, as our weight loss program goes deeper than most. We offer support through coaching and check-ins. Our program includes a DNA test and body composition analysis to determine how to shed those unwanted pounds and keep them off for life.
If you're ready to take the step toward a healthier, happier lifestyle, contact us today for more information.