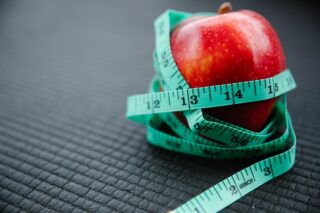 The two most important things this report helps us extract for your Lifelong Metabolic Center program are what to eat and how to exercise.
Macronutrient Recommendations for a Diet Plan Based on Genes
You may have heard the term "macros." Also known as macronutrients, macros are the breakdown of carbohydrates, fats, and proteins needed per day. 
This report describes them in percentages and a quantified way. You can see how many grams of each you need or in serving sizes. This customized macro plan and food list can help you lose or maintain your weight.
This report even contains your micronutrient needs. It will discuss the amounts of all vitamins and minerals you need to be the healthiest you!
MET Ranges for Most Effective Types of Physical Activity
The exercise component gives you a MET range. Every exercise has a metabolic equivalent. MET is a term used to represent the intensity of exercise. 
You may have seen METs on the display panel of a treadmill, elliptical, or stationary bike. MET is the amount of energy burned at rest or during a certain exercise.
Once we know your MET range from your DNA report, we can customize an exercise plan that includes physical activities that fit your lifestyle (time/energy/money), that you enjoy and are capable of doing.
No need for an expensive gym membership, but if you have a gym or exercise you like, we can tailor this to fit your goals and desires.