Best Snacks for Diabetics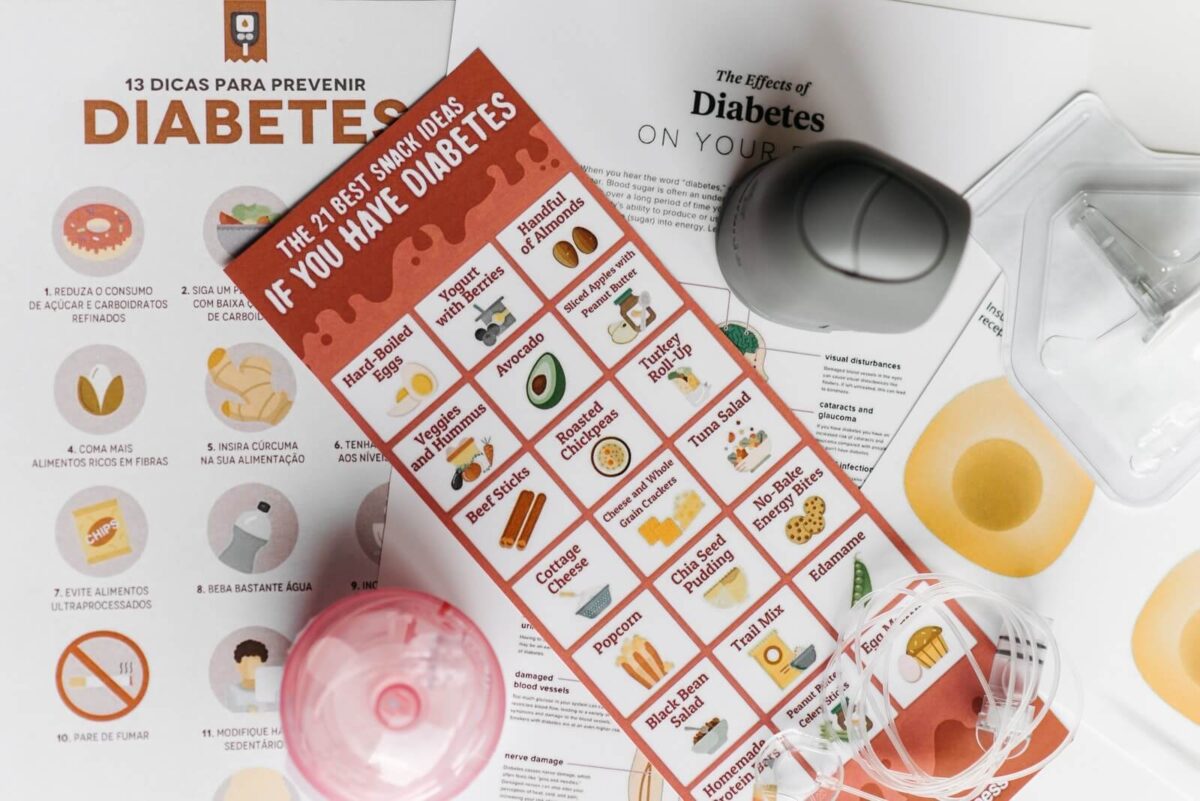 November is American Diabetes Month, a month-long event that was started by the American Diabetes Association.
Type 2 diabetes is a chronic condition that affects the way the body processes glucose, a type of sugar. With type 2 diabetes, the body either no longer produces enough insulin or no insulin at all, resulting in a high level of blood glucose or blood sugar. Too much sugar in your system can cause many health problems.
While the exact cause for type 2 diabetes is unknown, it is linked to obesity and an inactive lifestyle. If you have been diagnosed with type 2 diabetes, it can be difficult because it requires you to make some big lifestyle changes. You may have to inject insulin and watch what you eat more carefully.
Many of our patients at Lifelong Metabolic are here to make some lifestyle changes, and some of them have been dealing with type 2 diabetes. Regardless of whether or not you have diabetes, it helps to have a list of healthy snacks to keep hunger at bay.
These snacks should be anti-inflammatory, low glycemic foods. 
The term glycemic refers to the amount of glucose present in food. This can be measured using the glycemic index (or GI), a tool that is used to measure how quickly a food can raise blood sugar levels. (Note that glycemic index is not the same thing as a glycemic load.)
The glycemic index is based on a scale from 0 to 100, with 0 being the lowest amount of glucose and 100 being pure glucose –— the highest amount of glucose in food. There are 3 glycemic index ratings:
Low glycemic: 55 or less

Medium glycemic: 56 to 69

High glycemic: 70 or higher
Without further ado, here is a list of snacks for diabetics along with their estimated glycemic index ratings.
Yogurt with fruit
Glycemic index rating: 11–30
Most dairy products have a low glycemic index rating, though some products are better than others. With any foods you purchase at the grocery store, you should be reading the Nutrition Facts label.
When it comes to yogurt, we recommend yogurts that contain:
10g of sugar or less

15g of carbohydrate content or less

a high amount of protein
Protein is very important because it can help you feel more full and prevent you from overeating. However, the protein source matters, too; red meat can increase the risk of type 2 diabetes.
Plain yogurt usually falls under these recommendations.
Greek yogurt is another popular option that can contain double the protein and half the carbs of traditional yogurt.
For a bit more flavor, especially with plain yogurt, consider adding fresh, low glycemic fruit. Avoid buying prepackaged or canned fruits when possible, as they often have added sugars, preservatives, and artificial sweeteners. Artificial sweeteners were originally intended to help people manage their weight, but research suggests these sweeteners may change gut bacteria and contribute to weight gain.
We suggest adding fresh berries as a topping. Berries are high in fiber, which, like protein, can help you feel more full. They, too, are a low glycemic food. Plus, they have antioxidants that reduce inflammation, an unfortunate side effect of diabetes.
As much as you may like parfaits (and who doesn't?!) and are tempted to include toppings like candies, nuts, or granola, you might want to cut these out, as these are not low glycemic foods. There are some great alternatives. Try almonds, chia seeds, or ground flax seeds instead of your favorite prepackaged granola or yogurts that come in a kit. This gives you greater control over the serving size and choices.
Apples and peanut butter
Glycemic index rating: 14-28
According to the National Peanut Board, peanuts and peanut butter are recommended foods by the experts at the American Diabetes Association, the Dietary Guidelines for Americans, and the American Heart Association.
Peanuts and peanut butter have:
a GI of 14

low saturated fat

high protein
Watch the amount of added sugar in peanut butter. The no-sugar-added brands are quite delicious. Also, measure carefully; a serving of peanut butter is typically 2 tablespoons. Measure out your serving and put the jar away to avoid temptation.
Peanut butter can also be used in many recipes, too, but one of the snacks it is most commonly used with is fresh apple slices. The GI rating for apples depends on the type of apple you're eating, but because the highest GI for an apple is 28, it is still going to be considered low glycemic. Apples are a good source of fiber, too. Most important, though, apples taste delicious and have a lot of different flavors, so you'll never be bored snacking on apple slices.
Like the berries, do not buy prepackaged sliced apples. If slicing apples is difficult for any reason, look into an apple corer slicer. It conveniently cuts the core out of the apple while cutting everything around the core into perfect wedge slices!
If you are allergic to peanuts, there are many other nut butters available that are similar in terms of nutrition. Just be sure to review the Nutrition Facts label before making your purchase.
Almonds and other nuts
Glycemic index rating: 0–20
Most nuts have very low GI scores, usually between 0 to 20. Cashews are estimated to have a score of 22, but even then, that is still considered to be low glycemic. 
With a GI of 0, plain almonds are perhaps the best option for diabetics and for prediabetics. In fact, a study found that eating almonds can increase insulin sensitivity in prediabetics.
You can eat almonds and other nuts plain as a snack or use them as toppings for salads or yogurts. You can combine almonds and other nuts with seeds and raisins and/or dried cranberries (*no sugar added brands) to make a homemade trail mix that's healthier than the prepackaged options you'll find in the grocery store. Not to mention you're in greater control of your portion sizes when you make it yourself.
Vegetables and hummus dip
Glycemic index rating: 0–50
Hummus, a Mediterranean spread that's made from chickpeas, pairs well with many things — especially vegetables!
If you don't like vegetables all that much, well, the good news is there are so many varieties to try, and many of them are low on the glycemic index.
Try chopping up the following veggies and dipping them in hummus:
bell peppers

carrots

broccoli

cauliflower

avocados

radishes

brussels sprouts
There's no need to steam or cook any of these veggies, either. Raw vegetables contain more vitamins and minerals than their cooked counterparts. 
Whole grain cracker sandwiches
Glycemic index rating: 10-55
As much as people love their white bread, it simply isn't as healthy as carbs with whole grains in them. This is especially the case for people with diabetes. White bread has a high glycemic index score (73 on average, according to Oregon State). But if you're missing your favorite sandwich, don't worry — we have a delicious snack suggestion that is going to fill that craving.
All you need are whole grain crackers (rye crackers or multigrain crackers are acceptable options as well), low-fat cheese, and thin turkey slices from your deli — try to avoid prepackaged meats — to make delicious sandwiches that are great for snacking on.
Not all cheeses are low-GI, though, so once again you'll have to review the Nutrition Facts label. Notably, provolone and parmesan cheese are better for diabetics, so those are two types you may want to try.
For more diabetic snack ideas and suggestions, contact Lifelong Metabolic Center
Lifelong Metabolic Center is dedicated to helping people from across the nation start living healthier lifestyles. Even if you're not diabetic, eating these snacks as smaller meals throughout the day can truly impact your health for the better. Building a sustainable diet through meal planning is part of our weight management program. For more information, contact Lifelong Metabolic Center today.