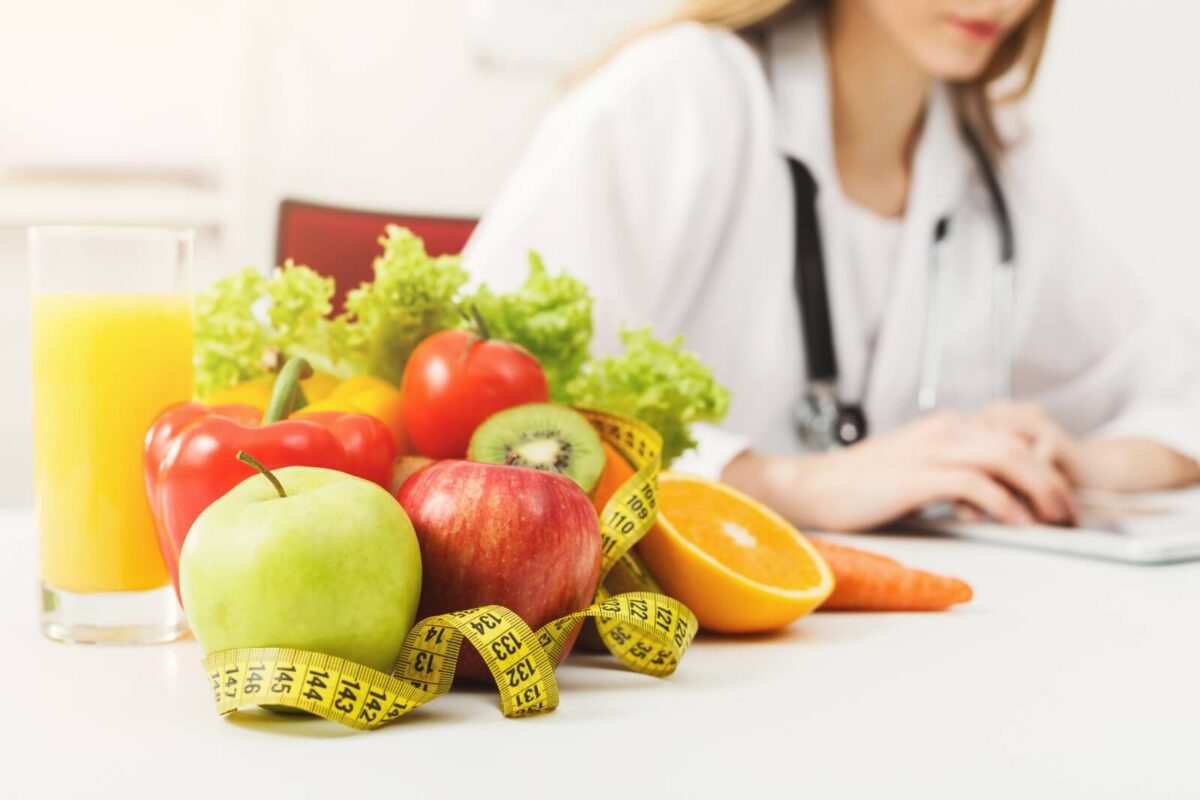 What is a nutritionist?
A nutritionist is an expert in the field of food and nutrition. Nutritionists work in several different types of settings, from clinical nutrition to community nutrition to high specific areas of study (i.e., sports nutritionists and pediatric nutritionists).
What is the difference between a dietician and nutritionist?
The main difference between a dietician and nutritionist is education. Dietitians undergo extensive training to earn the credentials of Registered Dietitian (RD) or Registered Dietitian Nutritionist (RDN). These credentials are interchangeable, so dietitians can have one or the other. 
In the United States, RDs require an undergraduate degree in science that cover courses in biology, chemistry, anatomy and physiology, and more specialized nutrition-related work, as well as a master degree to qualify for a board examination.
Nutritionists do not require certifications, but people who consider themselves qualified nutritionists do share some similar backgrounds with RDs. This means they, too, should have an undergraduate degree in science and study similar courses as RDs.
Dr. Amanda Borre, who runs Lifelong Metabolic Center out of Naperville, Illinois, has a degree in chiropractic. During her time studying chiropractic at Logan Chiropractic, she studied biology, chemistry, anatomy, and even nutrition. She, like other reputable medical experts in her field, is required to undergo 150 hours of education every 3 years, and nutrition is a large part of her education.
Do I need a nutritionist to lose weight?
No, you do not need a nutritionist or a dietician in order to properly lose weight. But it is a good idea to have a medical professional who has studied nutrition and weight loss strategies if you want to lose weight. Why? They can help you stay on track and make sure you are losing weight in a safe and healthy manner. Over the course of your weight loss journey, Dr. Borre will check in on you on a regular basis, encouraging you and making sure all is going smoothly.
Where can I find a weight loss coach or nutritionist near me?
If you're located in Naperville, Illinois, or any of the nearby Chicago suburbs, Lifelong Metabolic Center is here to help! Even if you aren't local, Lifelong Metabolic Center offers remote weight loss programs, too, so you can start your weight loss journey from anywhere in the world with us.
Although Lifelong Metabolic Center is owned and operated by Dr. Amanda Borre, a chiropractor with a doctorate from Logan Chiropractic (from which she earned nutrition credits), she has been specializing in nutrition since 2015. Her experience, however, goes further back than that. Following her graduation from Logan Chiropractor in 2002, Dr. Borre went on to work in private chiropractic practice from 2003 to 2012, where she worked with patients using several different forms of nutrition and weight loss.
Dr. Borre seeks to stay up-to-date with the most relevant and accurate nutrition and weight loss and furthers her knowledge with an additional 150 hours of education every 3 years.
For more information, contact Lifelong Metabolic Center today.