How Not to Diet: Tips and Tricks from an Expert Who's Seen It All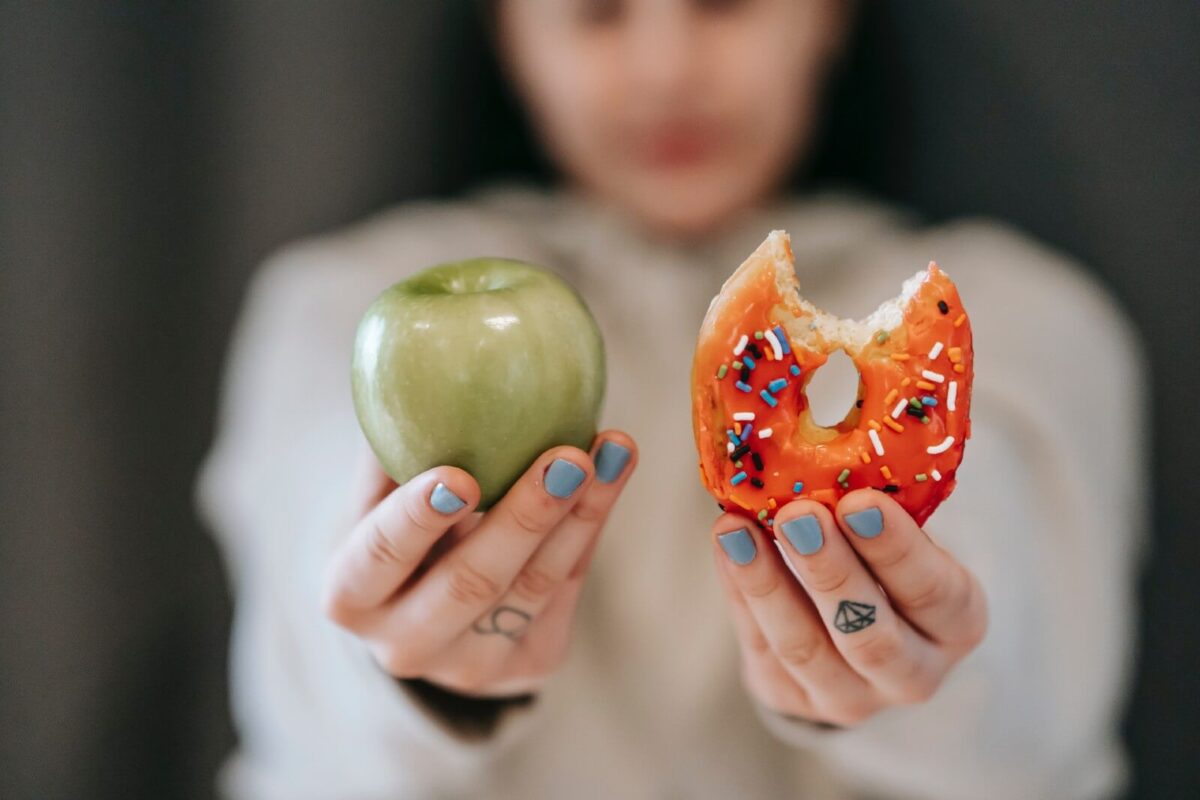 When it comes to diets, most people give up within the first few weeks. They find it too hard to stick to a set of rules that they have to follow day in and day out. 
If this describes you, don't worry – you're not alone. Many people find it difficult to diet successfully. However, with a bit of planning and some coaching, you can definitely stick to your diet and see results.
In this article, we will discuss how to stay motivated while dieting and how to make sure you stick to your goals. Follow these tips and you will be on your way to reaching your weight loss goals in no time.
What Are Some Ways to Make Sticking to a Diet Easier?
Find Ways to Make Your Diet Tasty and Flavorful
Making healthy eating and dieting sustainable is all about making healthy foods taste better. There's no need to suffer by eating bland chicken breast, broccoli, and rice every day. 
Go out to the grocery store and stock up on healthy seasonings and sauces that will make your diet pop with flavor. We recommend Mrs. Dash in all phases of our program. They have 21 different flavors to try!
Find a Workout Routine You Enjoy
Exercise is a crucial part of any weight loss plan. But if you hate going to the gym, you're not going to stick to your workout routine. Find a type of exercise, gym, class, activity, or routine that you enjoy. That will help incentivize you to do it regularly. Invite a friend. Workouts with buddies are free therapy! We start nice and easy and work to build muscle and stamina safely and effectively through each phase.
Set Realistic, Achievable Goals
If you set unrealistic goals, you're setting yourself up for failure. Start small and gradually increase your goals as you start seeing results. This will help you stay motivated and on track.  
What Are Some Tips for Staying Motivated While Dieting?
Find a Support Group or Get a Coach
It can be really helpful to find a support group of people who are going through the same thing as you or a coach to help you one-on-one. This could be an online forum or a group that meets in person or a trained accountability coach (even a remote coach — it's so easy and effective!). Talking to others who are working toward similar goals can make a huge difference and help you push through to make your weight-loss goal.
Keep a Food and Exercise Journal
Writing down everything you eat and drink throughout the day will help you stay accountable. You can also track your progress by recording how much weight you've lost or how many inches you've slimmed down.
Take Progress Pictures
Every few weeks, take a picture of yourself to document your progress. This is a fun way to see how far you've come and how much has changed from the start.
What Are Some Things to Avoid When Dieting?
Don't Try to Keep Your Diet a Secret
Reach out to friends, family, and coworkers. Tell them what you are doing and ask for their support.
Don't Set Unreasonable Goals
As we mentioned before, setting unreasonable goals is a recipe for disaster. You should set realistic, achievable goals that you can slowly work toward.
Don't Make Massive Changes if You Hit a Set Point
Just stay the course and the weight will drop. Those without coaches are most likely to keep trying to make changes or give up. Those with coaches there to remind them to keep it steady see better results and more long-term results.
What Are Some Ways to Deal with Hunger When Dieting?
Drink More Water
Drinking more water more often can help you experience hunger pangs less often. Sometimes you may feel hungry when your body needs water. Keeping a reusable water bottle nearby is a good way to stay hydrated and encourage yourself to drink more water.
Choose Healthy, Low-Calorie Snacks
Opt for healthier, more natural options if you start to feel a little peckish. A big green leafy salad is good. Fine chop celery or cucumbers and add a little pink Himalayan salt for a tasty, crunchy snack.
Stay Busy
Overeating is frequently attributed to dehydration, anxiety, depression, and boredom. Staying busy with a fun activity, hobby, or project is great for your mental and keeps you from overeating. 
When you crave food and then fulfill that craving, you are getting an internal shot of dopamine, a feel-good chemical.
The process of craving something and fulfilling that craving will give your body the same chemical outcome.
If you make a list of new habits to replace eating as a response to stress, you get the same "high" and a healthier outcome.
It needs to be something you enjoy that takes about the same amount of time as eating a snack, roughly 2 to 5 minutes.
Contact Lifelong Metabolic Center to Help You Stick to Your Diet
Lifelong Metabolic Center's specialized weight loss and diet program can help you shed those extra pounds. Our program will help you stay on task and stick to your diet.