Does Vitamin B12 Help You Lose Weight? How Vitamin B12 Can Help with Weight Loss and Management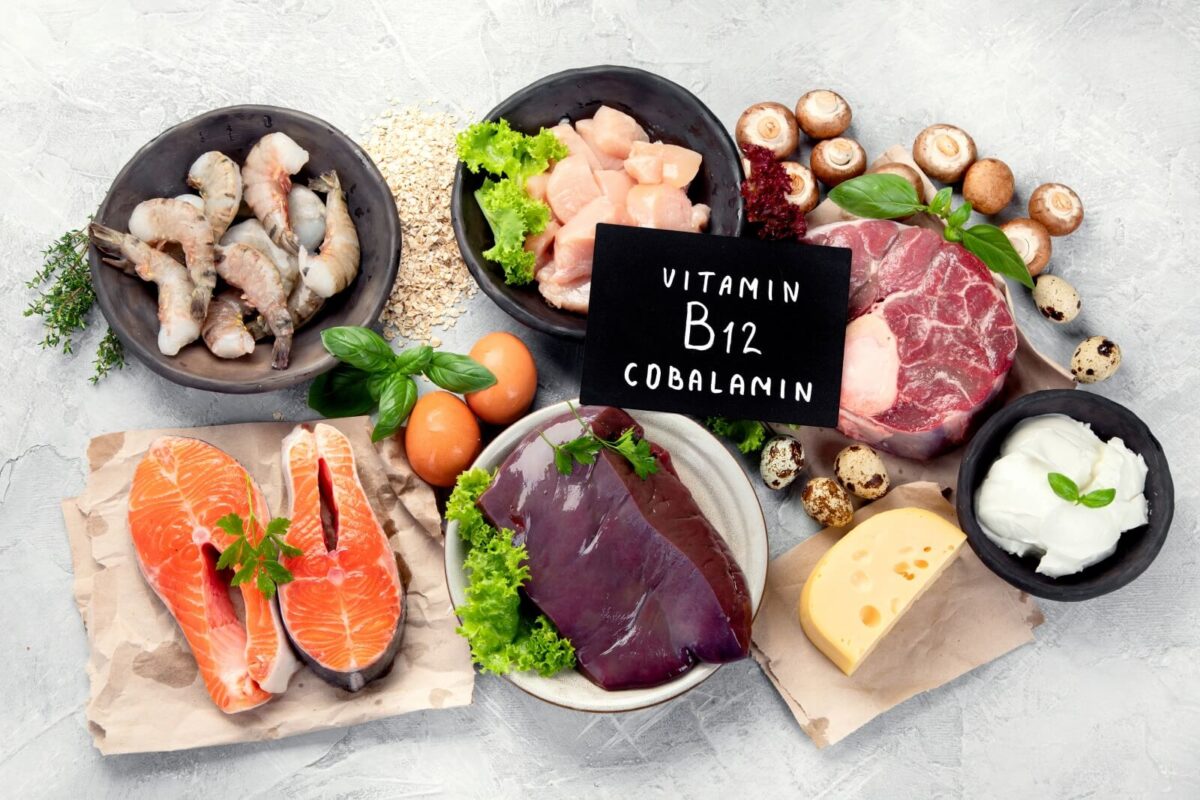 Understanding Vitamin B12 for Weight Loss
If you've been on a weight loss journey, you may have come across various claims about the benefits of different vitamins and supplements. A vitamin regularly associated with weight loss is vitamin B12.
But does vitamin B12 really help you lose weight? 
In this comprehensive guide, we'll dive into the relationship between vitamin B12 and weight loss. 
We'll explore its potential benefits, recommended dosages, and address frequently asked questions to help you make informed decisions on your weight loss journey.
What is Vitamin B12?
Also known as cobalamin, vitamin B12 is a water-soluble vitamin that plays a crucial role in the normal functioning of the brain and nervous system and the formation of red blood cells. 
Vitamin B12 is essential, but it is also a nutrient that our bodies cannot produce on their own, so we must obtain it through dietary sources or supplements.
Benefits of Vitamin B12 and Effects on Weight Loss
While vitamin B12 is not a magic pill for weight loss, it plays a significant role in several processes linked to weight management:
Energy Production and Metabolism
Vitamin B12 is involved in the metabolism of carbohydrates, proteins, and fats, helping convert them into usable energy. Energy production is essential for staying active and supporting weight loss.
Supporting Optimal Digestion
Vitamin B12 aids in the production of stomach acid and supports the proper functioning of the digestive system. Optimal digestion promotes nutrient absorption and prevents deficiencies that can hinder weight loss progress.
Enhancing Mood and Motivation
Low levels of vitamin B12 have been associated with fatigue, low mood, and reduced motivation. Sufficient B12 levels support your overall well-being and help you maintain the motivation needed to stick to a healthy diet and exercise program.
Regulating Appetite
Vitamin B12 indirectly affects appetite regulation by promoting the production of neurotransmitters involved in satiety and hunger control. 
By maintaining proper B12 levels, you can support a balanced appetite and prevent overeating.
FAQs About Vitamin B12 and Weight Loss
To provide you with a more comprehensive understanding of the relationship between vitamin B12 and weight loss, let's address some frequently asked questions:
Can Taking Vitamin B12 Alone Lead to Significant Weight Loss?
Vitamin B12 is not a magic solution for weight loss, but it helps.
While it supports various aspects related to weight management, such as energy production, metabolism, and appetite regulation, it is part of a holistic approach that includes a balanced diet, regular exercise, and healthy lifestyle choices.
How Much Vitamin B12 Should I Take to Lose Weight?
The recommended daily intake of vitamin B12 for adults is around 2.4 micrograms (mcg). 
However, if you suspect a deficiency or want to enhance your weight loss efforts, consult with a healthcare professional. They'll be able to assess your specific needs and recommend the right dosage.
What are Some Sources of Vitamin B12?
Vitamin B12 is naturally found in animal-based foods such as meat, fish, poultry, eggs, and dairy products. 
For vegetarians and vegans, plant-based alternatives fortified with B12, such as fortified cereals, plant-based milks, and nutritional yeast, can provide a source of this essential vitamin.
You can also take vitamin B12 injections for weight loss and B12 supplements.
Can a Vitamin B12 Deficiency Hinder Weight Loss?
Yes, vitamin B12 deficiencies can lead to shortness of breath, reduced energy, a slower metabolism, and lagging weight loss. A severe deficiency in vitamin B12 can cause anemia.
If you suspect a vitamin deficiency, you should contact your doctor for testing so they can address the vitamin deficiency through vitamin B12 shots and supplements or dietary changes. 
Are There Any Risks or Side Effects Associated with Vitamin B12 Supplementation?
Vitamin B12 supplementation is generally safe. 
However, some individuals may experience mild side effects such as nausea, diarrhea, or allergic reactions. Consult with a healthcare professional before starting any new supplementation regimen.
Vitamin B-12: A Piece of the Weight Loss Puzzle
Vitamin B12 may not directly cause significant weight loss on its own. 
But, it plays a role in supporting various processes related to energy production, metabolism, digestion, mood, and appetite regulation. Healthy vitamin B12 levels are crucial for your overall well-being and can indirectly support your weight loss.
As with any aspect of weight management, it's important to adopt a holistic approach to weight loss with a balanced diet, regular exercise, stress management, and sufficient sleep.
Other Helpful Vitamins and Dietary Supplements for Weight Loss
There are several other vitamins and supplements that can provide valuable support on your weight loss journey. 
These supplements work in conjunction with a healthy diet and lifestyle to enhance your overall well-being and help you lose weight. 
Let's explore some of these beneficial supplements:
Vitamin D:

Supports weight loss by promoting healthy metabolism and regulating appetite. It also plays a crucial role in maintaining bone health and supporting immune function.



Omega-3 Fatty Acids:

Aid in weight loss by reducing inflammation, improving insulin sensitivity, and supporting fat burning. Also known for their cardiovascular and cognitive health benefits.



Green Tea Extract:

Contains catechins, which promote thermogenesis, increase fat oxidation, and support weight loss efforts. Green tea extract also offers antioxidant properties.



Chromium:

Helps regulate blood sugar levels, reducing carbohydrate cravings and promoting weight management. It supports balanced energy levels and may improve body composition.



Probiotics:

Promote a healthy gut microbiome, which can aid in weight management and support digestive health. Probiotics also help optimize nutrient absorption and support immune function.



Herbal Supplements: Certain herbs, such as Garcinia cambogia, green coffee bean extract, and cinnamon, have been associated with weight loss benefits. These herbal supplements may help suppress appetite, boost metabolism, and enhance fat burning.

Fiber Supplements:

Fiber-rich supplements, like psyllium husk, glucomannan, or acacia fiber, can help promote satiety, regulate bowel movements, and support a healthy digestive system.



Incorporating these supplements into your weight loss plan can provide additional support and optimize your overall health. 
However, it's important to remember that supplements are not a substitute for a balanced diet and lifestyle. 
Consult with a healthcare professional before starting any new supplements. This will help you make sure your supplements align with your specific needs and health conditions.