Rebel Wilson's Weight Loss Journey: How She Lost Nearly 75 Pounds and Kept the Weight Off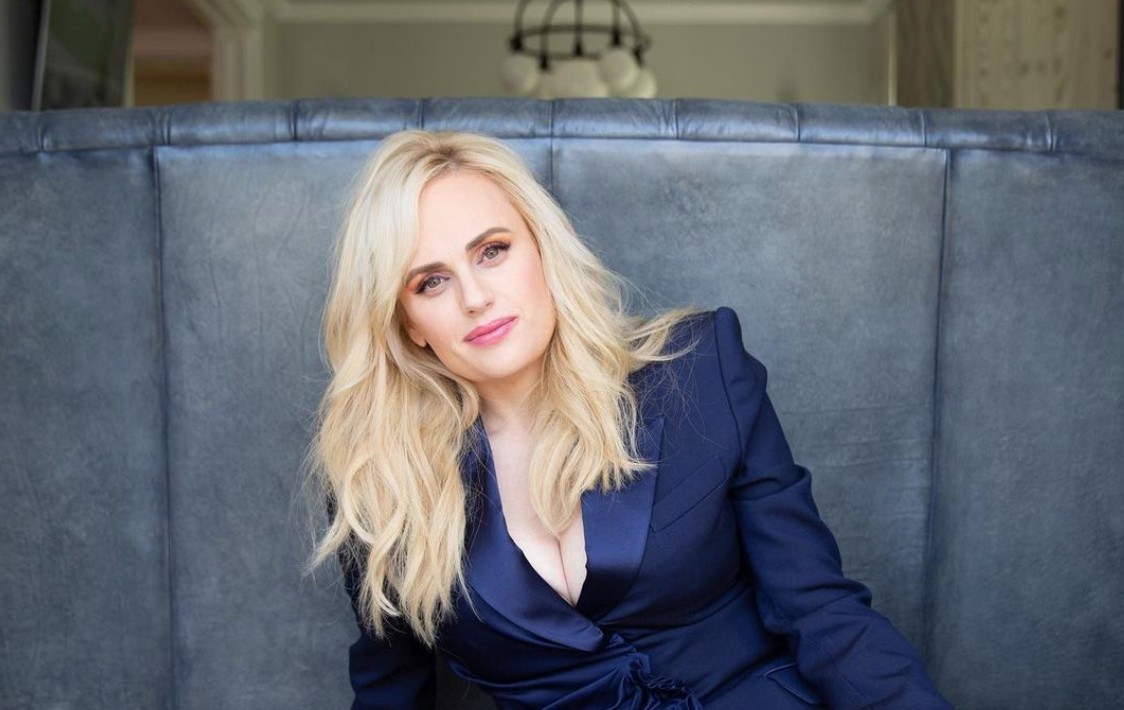 In 2020, Australian actress Rebel Wilson decided to make a change. Declaring 2020 her "Year of Health", she embarked on a weight loss journey that lead to losing nearly 75 pounds.
This was no easy feat for the Pitch Perfect actress, but she managed to do it and keep the weight off throughout 2021.
View this post on Instagram

Now, she plans to keep the weight off through 2022 and beyond.
Why Did Rebel Wilson Decide to Lose Weight?
Her Career
Rebel Wilson is best known for playing the role of Fat Amy in Pitch Perfect. As her character's name suggests, Amy was not thin. Wilson played the role of the overweight comic relief character and she nailed the character so well, she kept landing work in similar roles.
Wilson realized if she was going to expand her career and stop getting typecasted, she needed to lose weight.
In a BBC interview, she revealed her team was not supportive of her losing weight because she had been earning millions for playing the funny, chunky girl.
She's already gone on to prove her team wrong, landing her first non-comedy role in The Almond and the Seahorse.
View this post on Instagram

But Wilson's career wasn't the only reason for her life-altering decision.
Fertility Issues
She was diagnosed in her twenties with polycystic ovarian syndrome (PCOS), a condition where a hormone imbalance creates several small cysts in the ovaries.
PCOS can make it very difficult to conceive, and Wilson wanted to be as healthy as possible before freezing her eggs for IVF.
Overweight and obese women are at a higher risk for developing reproductive health issues, and fertility is only one aspect of those complications. A 2018 study found that the risk of infertility is three times higher in obese women compared to women who aren't obese.
View this post on Instagram

To make matters more challenging, PCOS also makes weight loss more difficult. According to the CDC, women with PCOS are often insulin-resistant, increasing their risk for diabetes, heart disease, and high blood pressure.
How Did Rebel Wilson Lose 75 Pounds?
Following the Mayr Method Diet
To start her journey, Wilson flew out to Austria's VivaMayr, a weight loss clinic and retreat center dedicated to the Mayr Method. The Mayr Method is a diet program created nearly 100 years ago by the Austrian physician Dr. Franz Xavyer Mayr.
Dr. Mayr believed everything is connected to our gut, so the things we eat (or don't eat) can have a significant impact on our overall health. The modern Mayr Method Diet does not restrict calories, though it does restrict what foods you can eat.
It focuses on developing and reinforcing positive eating habits to:
Eat more slowly.

Stop eating when you're satisfied.

Drink between meals but not with meals.

Eat a large breakfast, a small lunch, and the smallest meal for dinner.

Avoid eating raw foods after 3 p.m.
According to the VivaMayr website, their method combines diet and exercise and support from experts — all of which are elements of the weight loss program offered at Lifelong Metabolic Center.
Walking Every Day
View this post on Instagram

Aside from attending the VivaMayr weight loss retreat center and restricting her diet, Wilson added exercise to her Year of Health goals.
She either walked or worked out with a trainer for one hour every day. She takes off one day per week to relax and recover.
What Can We Learn From Rebel Wilson's Weight Loss Strategy?
Find a Physical Activity You Enjoy
Exercising can be hard, especially if you hate what you're doing. If you can't stand lifting weights, then stop and try something new. Get involved with a physical activity you enjoy doing.
View this post on Instagram

If you can't seem to find an activity you enjoy, find a way to make other activities more enjoyable. If you like a good story, listen to a podcast or audiobook on your phone while going on a walk or run. Adding music, podcasts, audiobooks, or entertainment to your exercise routine are all easy ways to make getting active more enjoyable. Give yourself an incentive, like treating yourself to the next episode of your favorite show after you've done an hour of exercise.
Find Your Weight Loss Why
For Rebel Wilson, having a reason why she needed to lose weight is what has helped her keep the weight off. It doesn't have to be a big, life-changing reason. It can be as simple as "I want to be healthier" or "I want to fit into my favorite dress again."
Having a motive for your weight loss goal can be the difference between you hitting your goal or giving up on it.
Be Kind to Yourself and Embrace Your Imperfections
In an interview with People, Wilson admitted she didn't follow the Mayr Method Diet perfectly. She made the shift to a high-protein diet that helped her feel fuller throughout the day and less likely to snack on things she shouldn't.
View this post on Instagram

Not every week was a healthy week, and for her, that was okay. Her goal is sustainability and balance, and she refuses to cut out unhealthy food entirely. Instead, she focuses on cutting down the portion sizes. 
If you mess up your diet for a day or two, it is not the end of the world. You will make mistakes along the way, and that's why having accountability and support is so important.
Not everyone has the ability to fly across the world for weight loss help or take time out of your life to live in a weight loss environment. Lifelong Metabolic Center provides a one-on-one service available remotely so anyone can lose weight anytime, anywhere.
This type of concierge weight loss isn't just for the rich and famous anymore.
Contact Lifelong Metabolic Center Today
Struggling to lose weight with your current program? Maybe it's time for you to be a "rebel" like Rebel and work with a qualified, proven, and credentialed weight loss clinic.
Lifelong Metabolic Center is a weight loss clinic located in Naperville, IL, but we work with people like you from all over the country. To learn more about our weight loss program, contact us today for more information.
---
Featured Image: Screenshot of Rebel Wilson's Instagram post